I have always loved textiles, beautiful fabrics with stories to tell. When I came across these pieces of art from Loomology I knew I had to share them with you.

Loom' – an apparatus for making fabric by weaving yarn or thread
'ol·o·gy' – a branch of knowledge; the study of
Loomology frames textiles to showcase the colours and textures of the fabric. Their unique frames display the textiles in a way that honours the skills of working the loom, or the various techniques used by the artisan. Hand made textiles are pieces of art and Loomology proves that with their incredible feature frames.
Meet Steph, the gorgeous gal behind Loomology …
Tell us a little bit about yourself?  
I have recently relocated back to Sydney with my husband of 2 years and our super cute Puggle (Pug x Beagle) after living on the sunny Gold Coast for the past 9 years. We are moving to the Northern Beaches next month and are very much looking forward to living back on the coast! I have completed a bachelor and Masters degree. As well as running Loomology, I manage my husbands civil construction company. I love to travel, do yoga and eat delicious foods!
Tell us about Loomology
Loomology was stitched together from a love of travel, interior design and the hand made object. Loomology offers framed authentic, handcrafted textiles from around the world. Loomology's vision is to supply accessible, unique and timeless art for our customer's interior spaces. We aim to educate and promote to our customers the traditional techniques and customs from various cultures through the eye of the needle. Through framing the textile we showcase the colour, material and skill that have gone into their creation.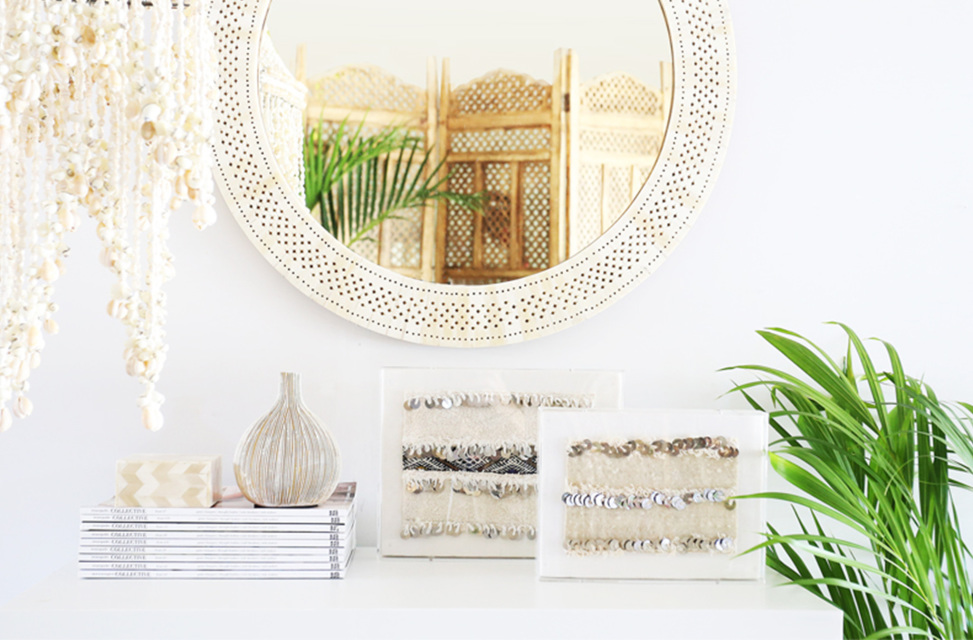 You obviously have a passion for beautiful textiles, where did that passion come from?
 Textiles showcase the beautiful diversity and skill that exists in our world. They are an expression of culture, art, family and religion and I believe they deserve to be embraced and admired. I studied textiles in high school, and thoroughly enjoyed the subject. Travelling to many countries, both as a child and adult exposed me to the history, traditional dress and handicrafts of various cultures. Seeing men and women making textiles first hand cultivated a deeper appreciation for them and a passion for the hand made object.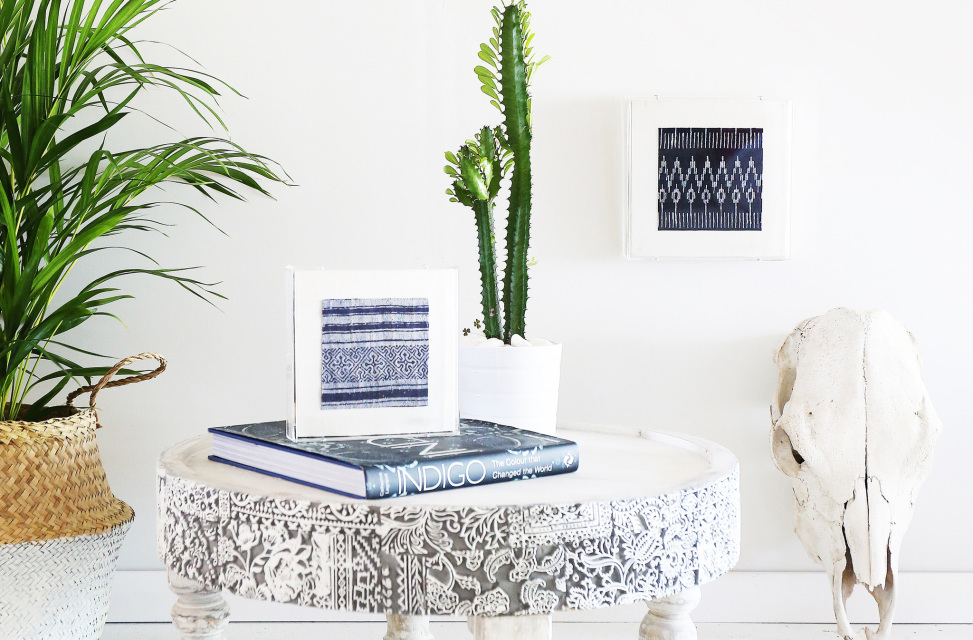 You find some stunning fabrics, from block printed cotton, to indigo batik to moroccan handira. Do you source them all yourself?
The textiles are sourced through a variety of avenues; some are hand sourced from their country of origin, and others are through local connections. (At this stage I am not able to travel to every country I source the textiles from, however that is the dream! Another factor which limits hand sourcing, is the inaccessibility of some countries due to their political climate).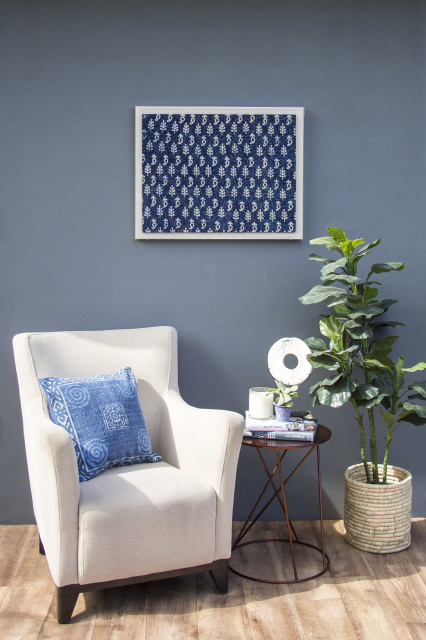 Do you have a favourite textile?
While I can appreciate each textile for its beauty and skill that has gone into its creation, I go a little gah-gah over naturally dyed indigo textiles. Whether the textiles are shibori, batiks or block prints, indigo dyeing is truly fascinating. I love learning about the various properties of the plant and the techniques and processes used by different cultures around the world. Loomology's logo was in fact inspired by a drop of indigo dye!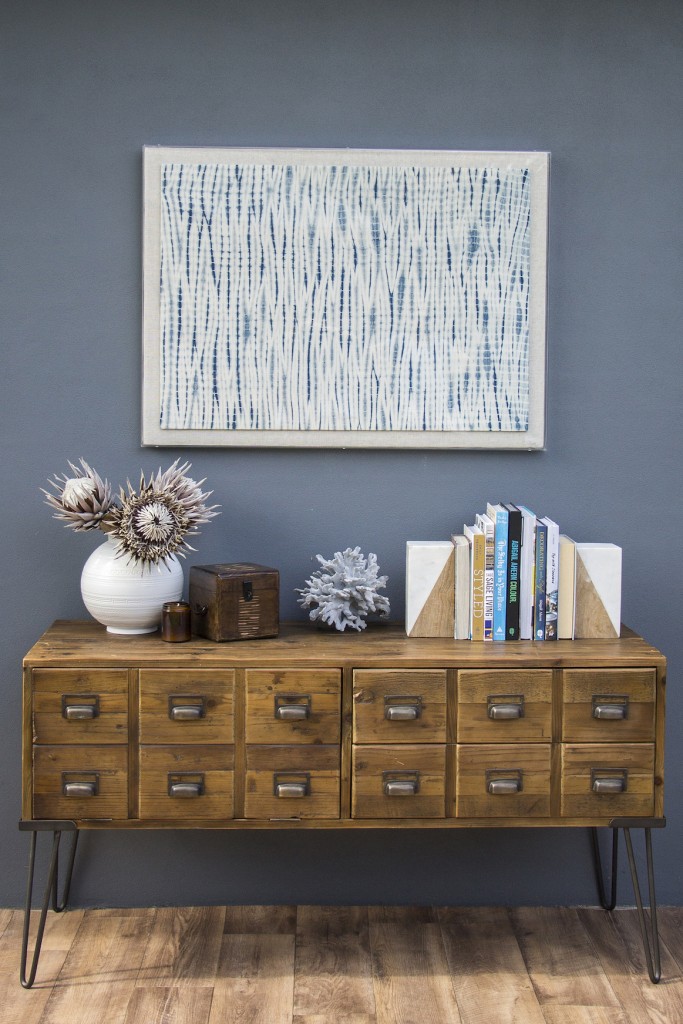 I understand that you give back to the community by supporting 'Good Return' which is a charity that empowers people to break the poverty cycle by supporting them financially and by developing their skills. Is it important to you to support little business?
I am a strong advocate for small business and entrepreneurship. I believe great things can be achieved from a simple idea or skill. I also believe that no matter where someone comes from they should have the opportunity to develop their business. That is why Loomology has chosen to support Good Return.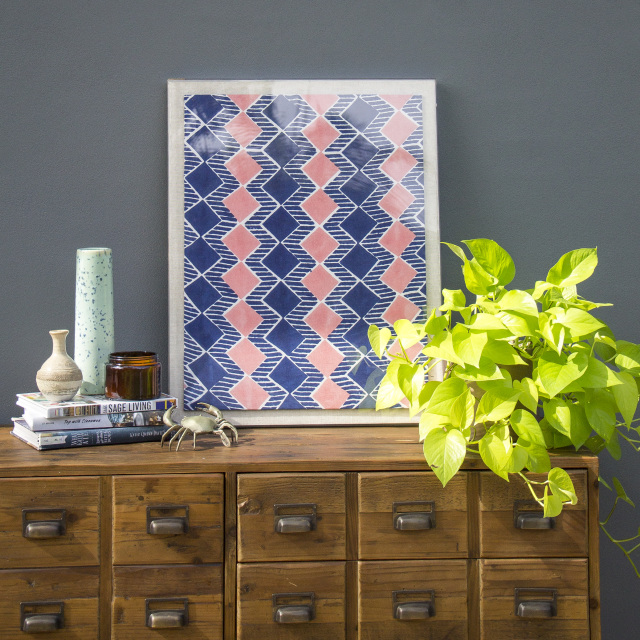 What is your personal decor style in your own home?
Modern global with a hint of coastal chic. Think natural materials, vignettes of worldly finds and a mix of textiles. I like to have neutral interiors as a base and inject interest through texture, pattern or pops of colour.
What is on your current wish list?
I have my eye on The Lisa Sofa from Urban Couture for when we move into our new place.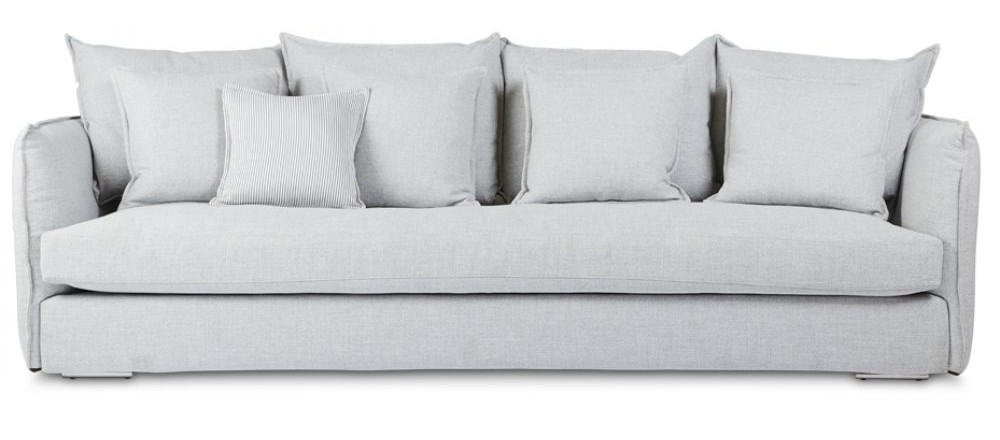 What does the future hold for Loomology?
We are currently organising with some boutiques to stock Loomology products, which will allow our customers to appreciate our unique art in person before bringing them home.
**************
What do you think? Are you a textile lover too?
If you want some Loomology in your home you can shop here.
AND
If you want to save 15% use the code MUMLITTLELOVES until Friday (26/02/16)
You can also find Loomology on Instagram at @loomology_
Happy Shopping!
Hayley x