I find boys and men hard to buy for, is it just me and the men in my life?
I've searched high and low and found a few fabulous gifts.
If you are a man in my life, stop reading now, because this is what I'm gifting y'all this year!
Before I start, just a little bit of housekeeping for those of us that are not as tech savvy as the young ones.
If you click on a product I have shared in the RED writing, it will take you directly to the website of that item.
No judgement here, I understand … you don't know these things until you are told!
Let's go!
A briefcase? With all the laptops, tablets and technology around these days, most men use a bag of some description. The Vespa briefcase is soft sided with an all-black ripstop tough fabric, an interior padded laptop compartment and adjustable straps. It is the perfect mix of sporty and sophisticated and comes in under $160.
Most men love technology and this Wireless Charge Pad is pretty cool. Say goodbye to tangled cords and the constant hunt for a charging cable, simply sit your phone on the charging pad, it's so easy! This brand also has a great range of tough, but stylish phone cases if your man is a little rough like mine! Find them here.
Is your big boy the master of the remote control? Then he'll go crazy for the Smart TV Keypad. It goes beyond what a remote control can do by having the capabilities of a keyboard, you  can search for content, enter passwords or browse the internet all from the wireless keyboard. You can also toggle between devices such as your TV, laptop and mobile to watch TV, send an e-mail and reply to text messages all in one place.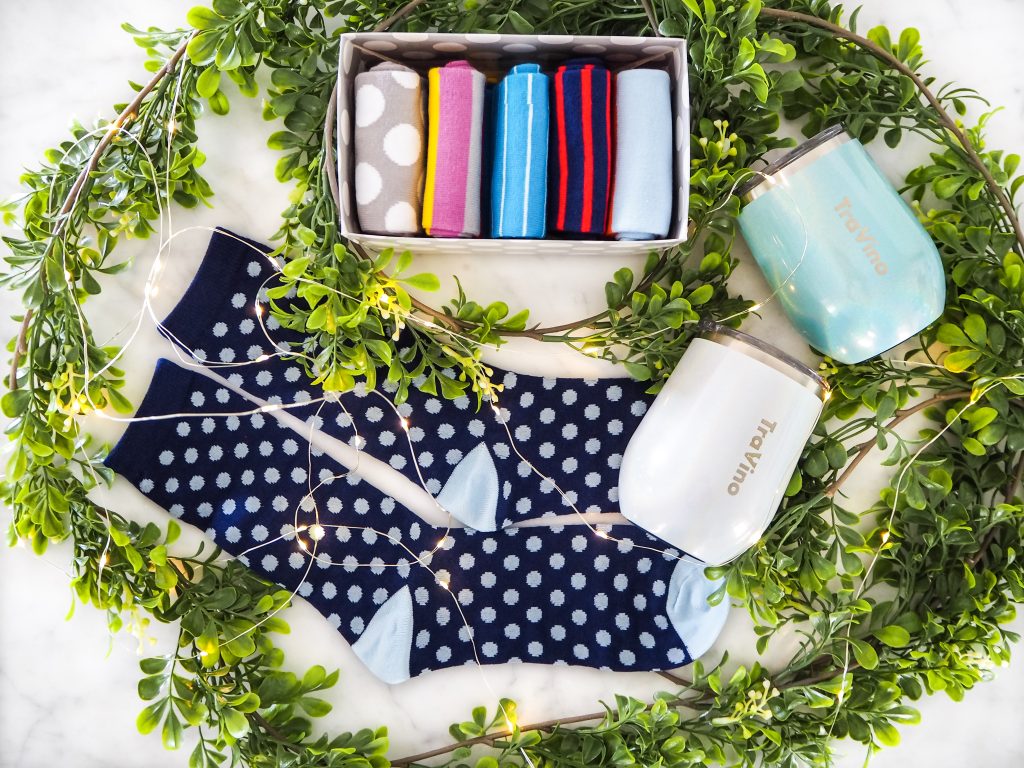 Socks? Every man wears socks, right? I know, they could be a boring gift, but theses Funky Feet Socks are anything but boring. Six pairs of spotted and striped socks in fun colours all gift boxed ready to go.
And every man drinks, not just for alcohol, great for water or soft drinks too, these Stemless insulated Tumblers hold 355ml and keep it cool for up to 12 hours. They are made from food grade stainless steel and have a splash-proof slide open lid, perfect for serial spillers (like my husband).
If your man is the outdoorsy type, this is a great idea. The Drysak protects his belongings from the elements, it is crafted from a durable PVC fabric with a watertight closure system.
This is perfect for my husband who often jet-skis, but also for anyone boating or near the water.
Another great idea for the outdoorsy type, these Beach Throws are perfect for your proud Aussie men, or great to send overseas to your family and friends. They feature the names of some famous Aussie beaches in a gorgeous navy blue and white colour. The oversized 2m x 2m beach throw comes with sand pegs in a handy drawstring bag and is compact enough to keep in the car glovebox. I know I'll be using this one for school sports carnivals and picnics in the park.
Do you have a gym junkie in your life? This Sports Towel is made from an absorbent microfibre and rolls up easily with the attached elastic strap, handy for swimming, gym or yoga.
While they are a being sporty, a drink bottle would be handy, the Watermate Stainless Steel bottle keeps your drink cold for up to 24 hours, or hot for up to 12 hours.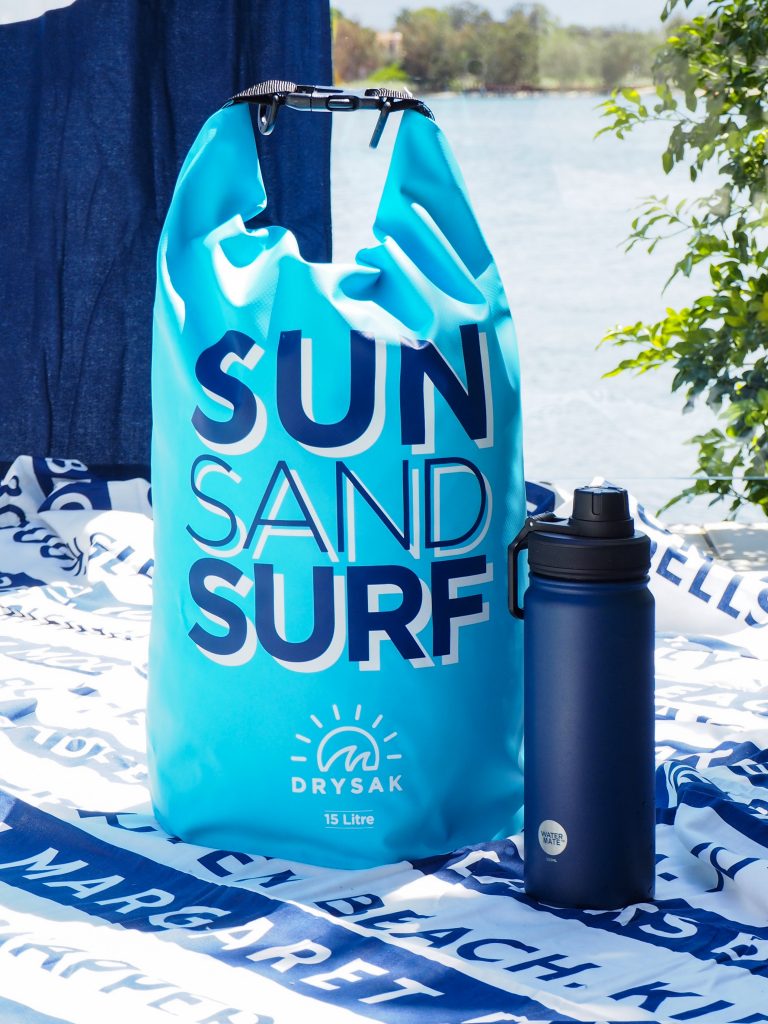 This next one is from one of the coolest local businesses around, they make fabulous home decor pieces crafted by weaving revived rope from crayfish fishing boats. The Mahi Mahi mat is tough and hardy, the rope is marine grade polyethylene which means it's suitable for indoor or outdoor use. My husband says the chunky weave is great to give your feet a massage too.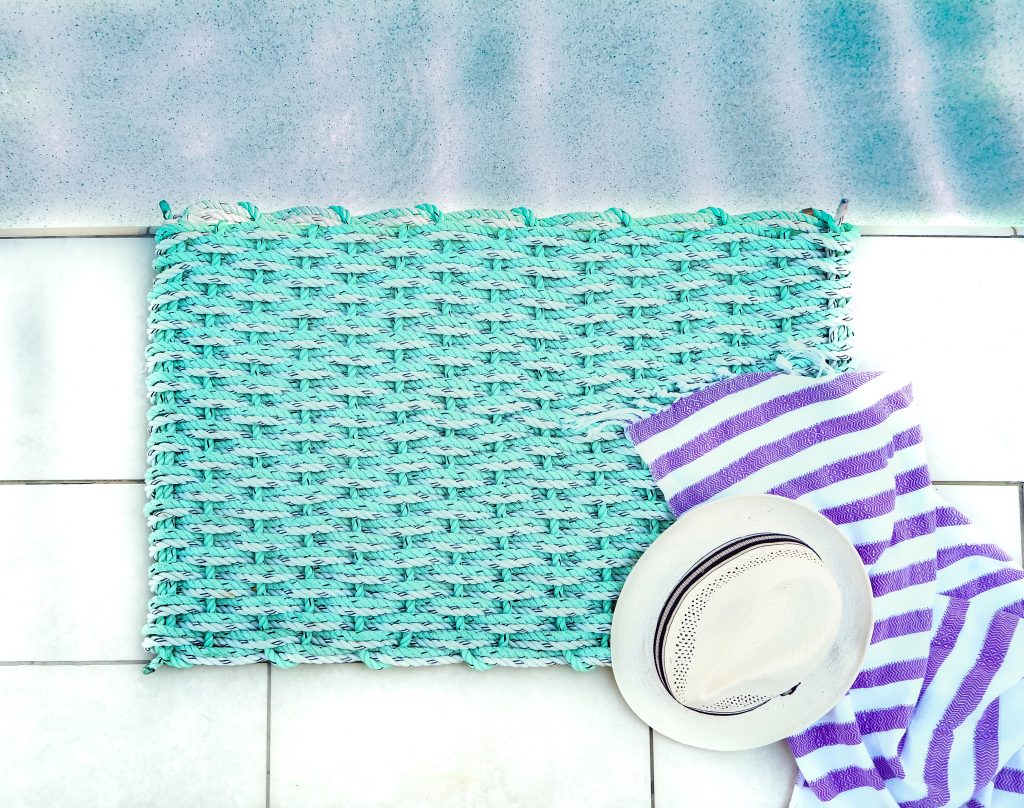 We all know the way to a mans heart is through his belly, right? The festive Plum Pudding is delicious, but the real joy about purchasing this pudding is that it's from the Australian Red Cross online gift guide. When you buy from them you are gifting twice the goodness, once to the man in your life and again to the people in need that the Red Cross helps.
I love a win win gift!
I think this Bottle Caddy would be such a great gift for a beer drinker, or any drinker really! Fill it with 6 fancy bottles of beer, or 6 small bottles of anything and tie it with a big bow for the perfect Dad gift!
For the football fan, or sports nut, this premium leather washbag is crafted just like an American football complete with the authentic stitching. It's big enough for all the essentials and looks super cool in his bathroom.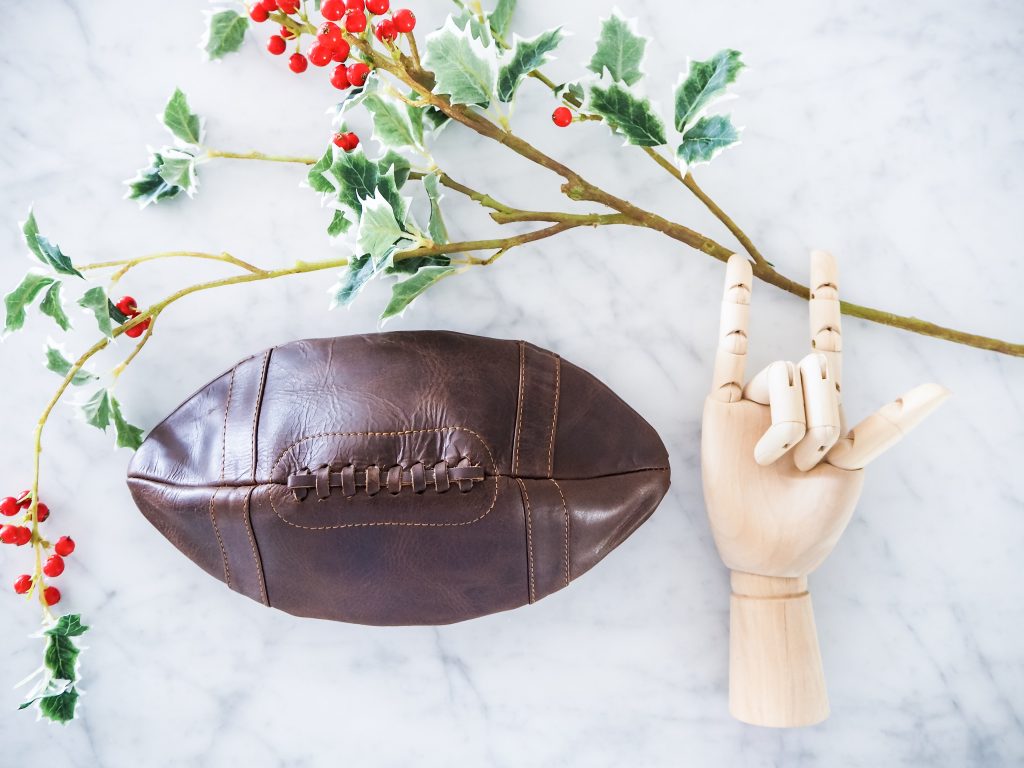 Last, but definitely not least … actually one of my favourite things, so much so I got one for myself, is this anatomical wooden hand. I love leaving it in different hand gestures, so fun!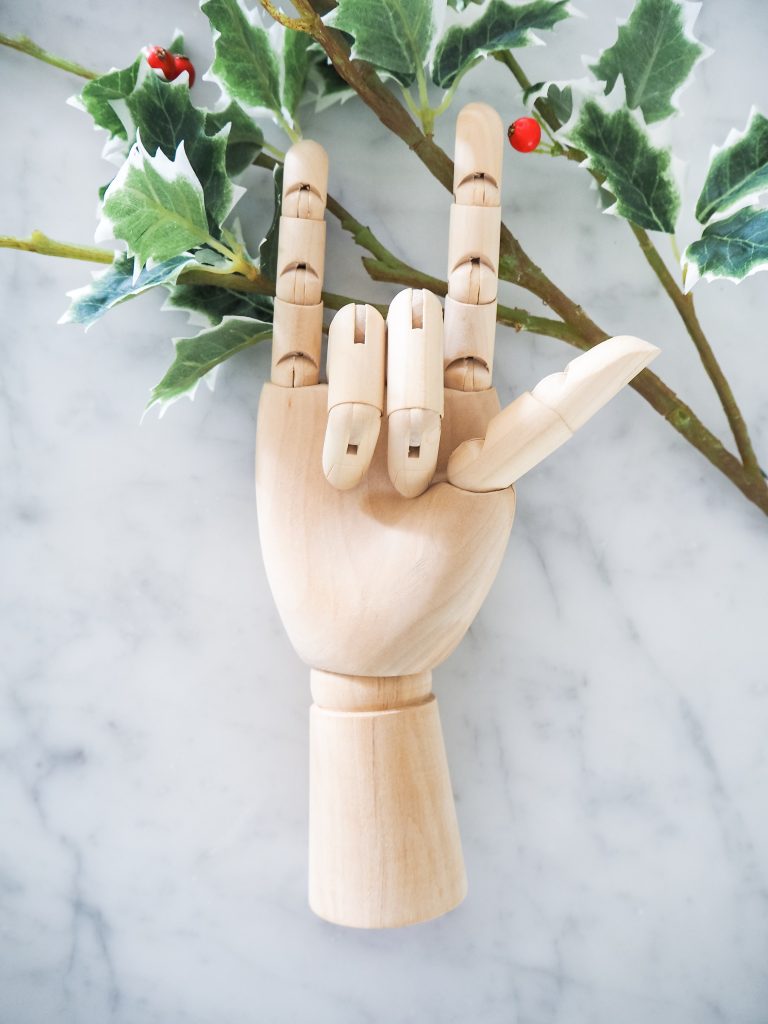 I hope you found something for the man in your life (or for yourself)!
I am still shopping and will add things to this post as I find them, so pop back next week and see what else I've found.
Happy Christmas Shopping!
Hx
Disclaimer : A few of these items were gifted for review, a few of these items I bought for the men in my life, so if you're a man in my life … whoops … Sorry! I was not paid for this post and all opinions are my own.