I have a new boyfriend!
Yes, I am married but my husband approves of Troy, actually my husband loves Troy too.
Troy is tough and strong, dependable and reliable and exceptionally good looking.
Troy is our new washing machine, the Electrolux UltimateCare 800 series from Betta Home Living.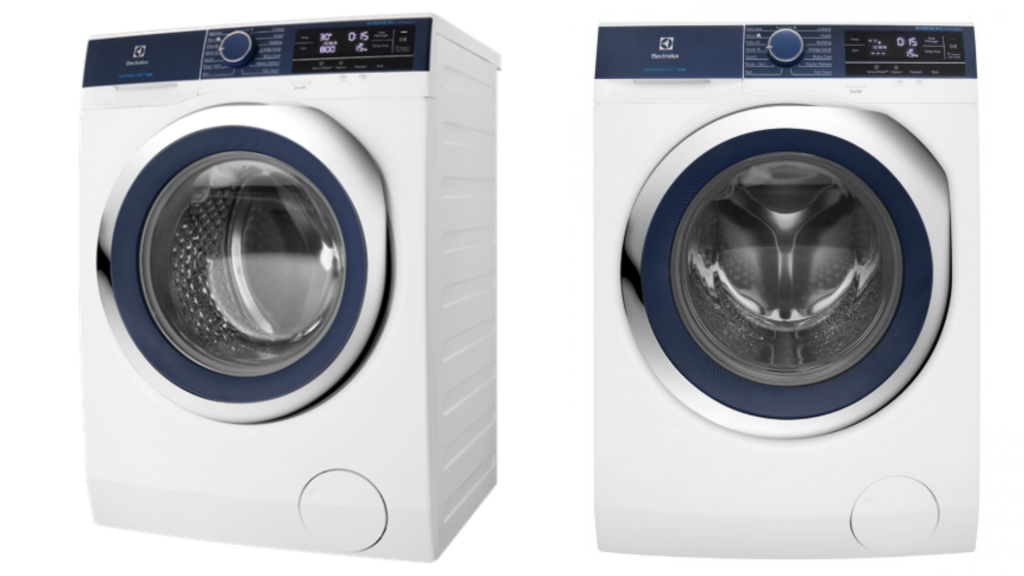 I wanted to share him with you because I understand buying a washing machine is a big investment and sometimes all those specifications and functions can be confusing. Do I need SensorWash technology? What is an UltraMix system? What is the Vapour feature? And why do I need a powerful spin speed?
I'm going to tell you what is important to me in a washing machine and why I chose Troy.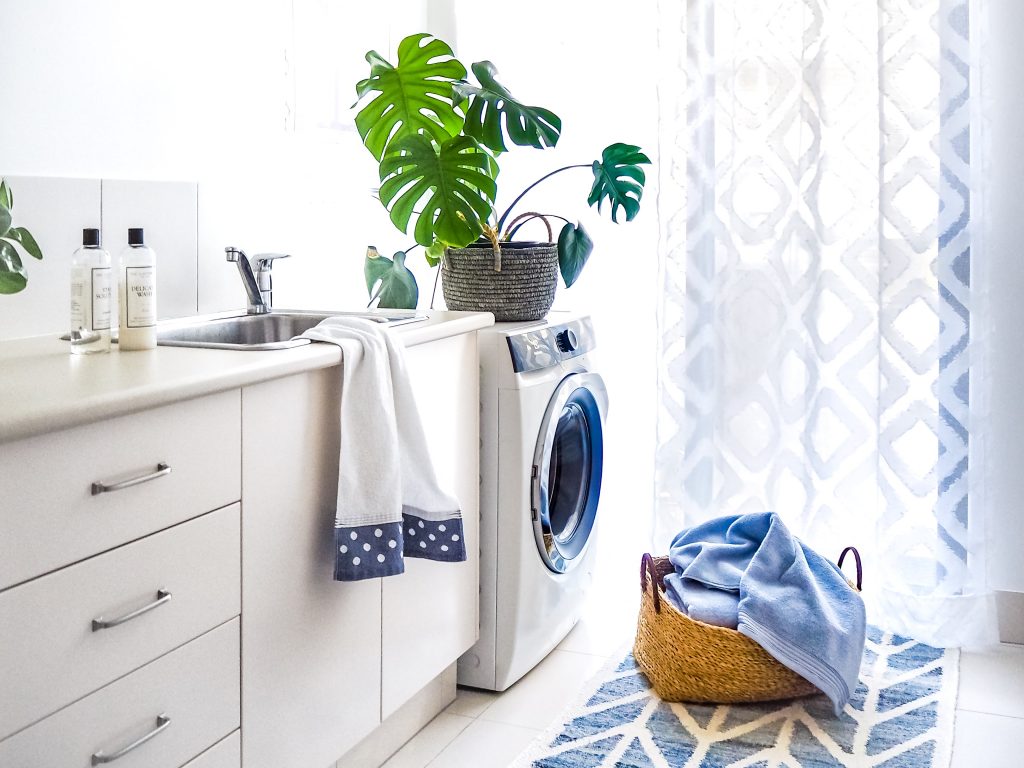 SIZE
We are a family of five, between work clothes, school uniforms, sports gear, 4 beds and the 758 towels my kids use every week, I do at least a dozen loads of washing per week. A large drum size is important, I'd rather do one big load that 2 small loads. Troy has a 9kg stainless steel drum with an extra large door opening, making loading and unloading easy and the extra visibility means no stray socks get left behind!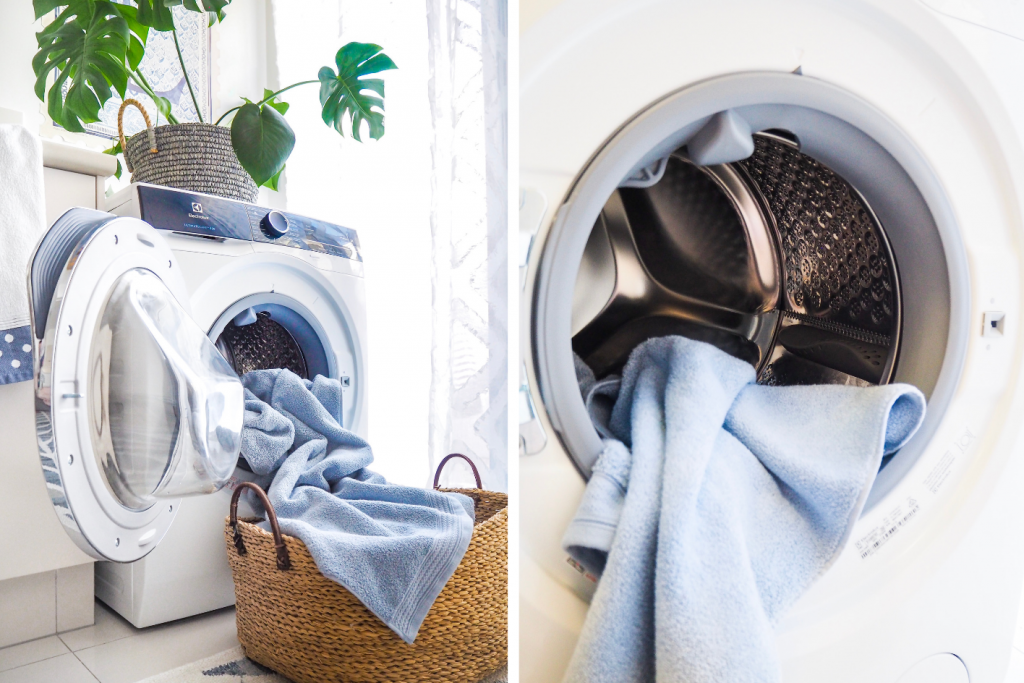 GENTLE ON CLOTHES
This is where the UltraMix system comes in. It mixes your detergent with water so it is fully dissolved before it reaches your fabrics, resulting in less colour fading and no detergent residue, even in cold water.
The wool cycle has the Woolmark Blue certification so you can feel safe in the knowledge that your favourite hand wash only woollens can be washed safely, with no felting or shrinking.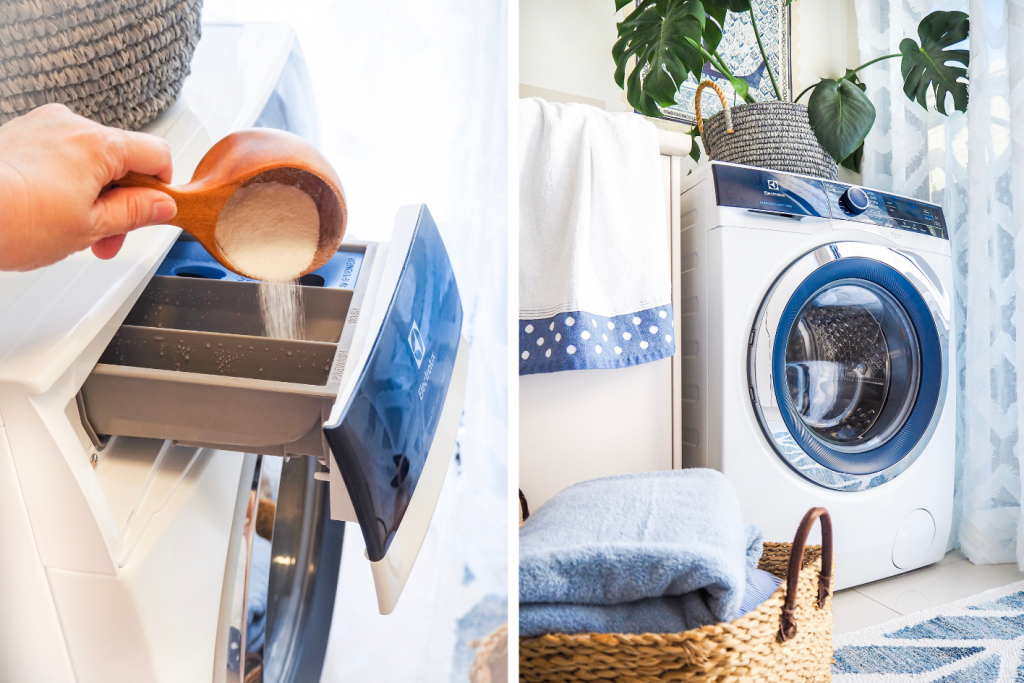 SQUEAKY CLEAN CLOTHES
This is where the Vapour function comes in, it refreshes your clothes with nothing but vapour, no detergent required, which means it's not only gentle and reduces wrinkles, it also eradicates up to 99% of allergens and germs. That means our clothes don't just look clean, they really are clean.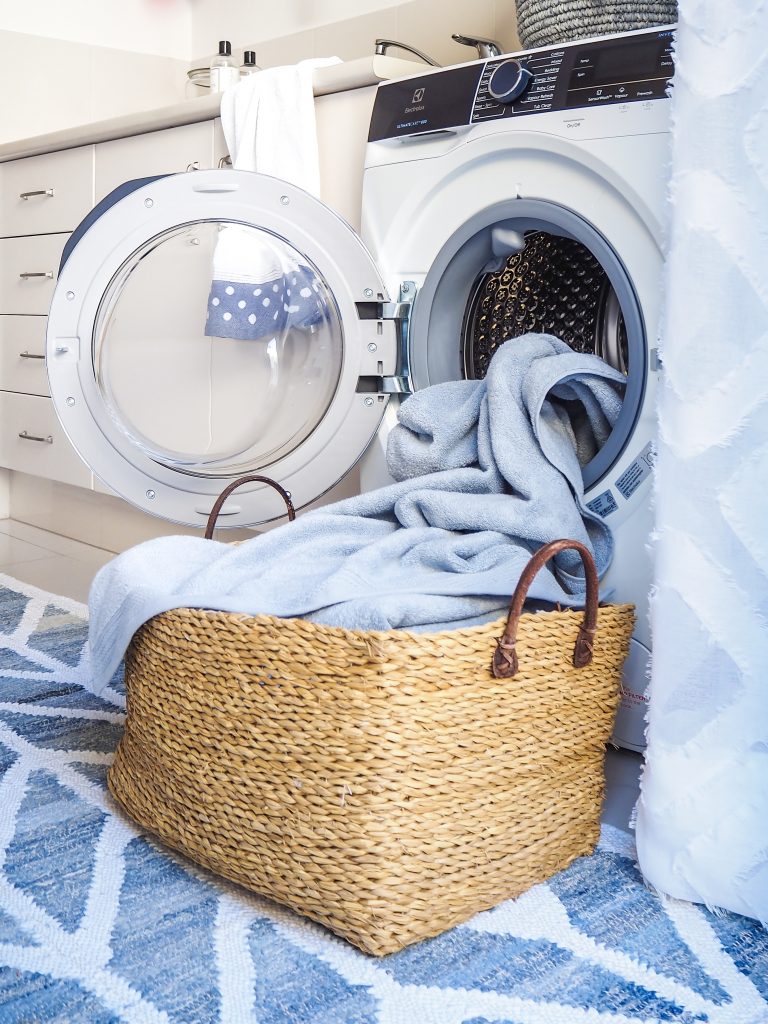 ENERGY & WATER EFFICIENCY
Yes you do need the SensorWash technology. It minimises water & energy use and saves precious time, the smart sensors automatically detect the soil and detergent levels to adjust the washing times for optimal, energy efficient results that reduces unnecessary wear on fabrics. It helps keep your whites whiter and your blacks blacker.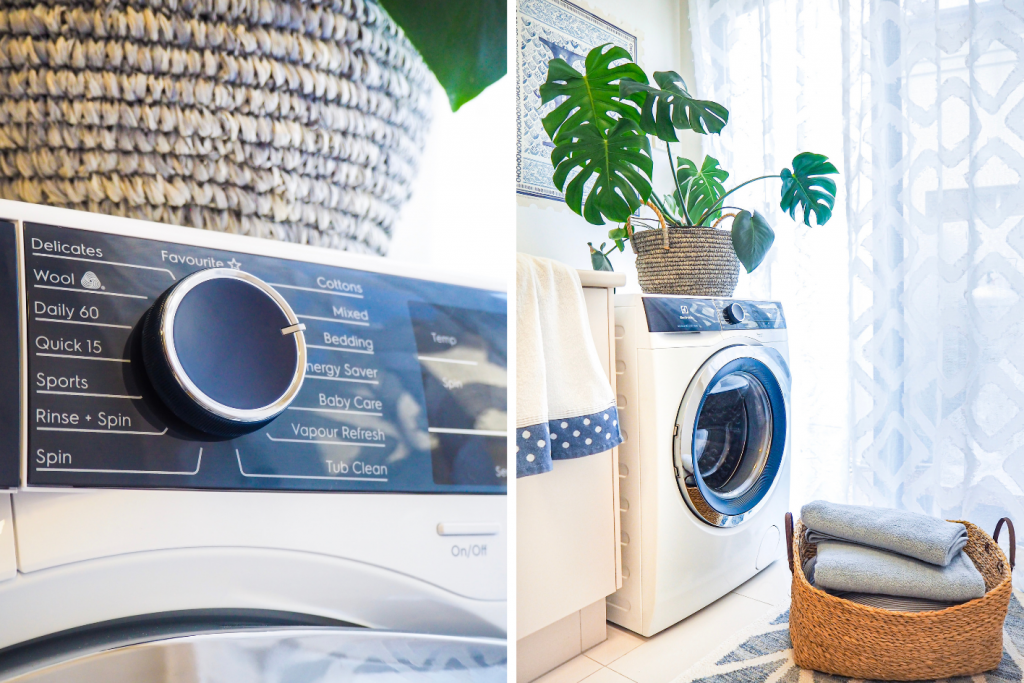 Troy ticked all the boxes for me, but there's one more thing that made me take the plunge with him, he's exceptionally good looking! The classic white with dark blue trim, I can't think of any other washing machine that I'd rather have in my home.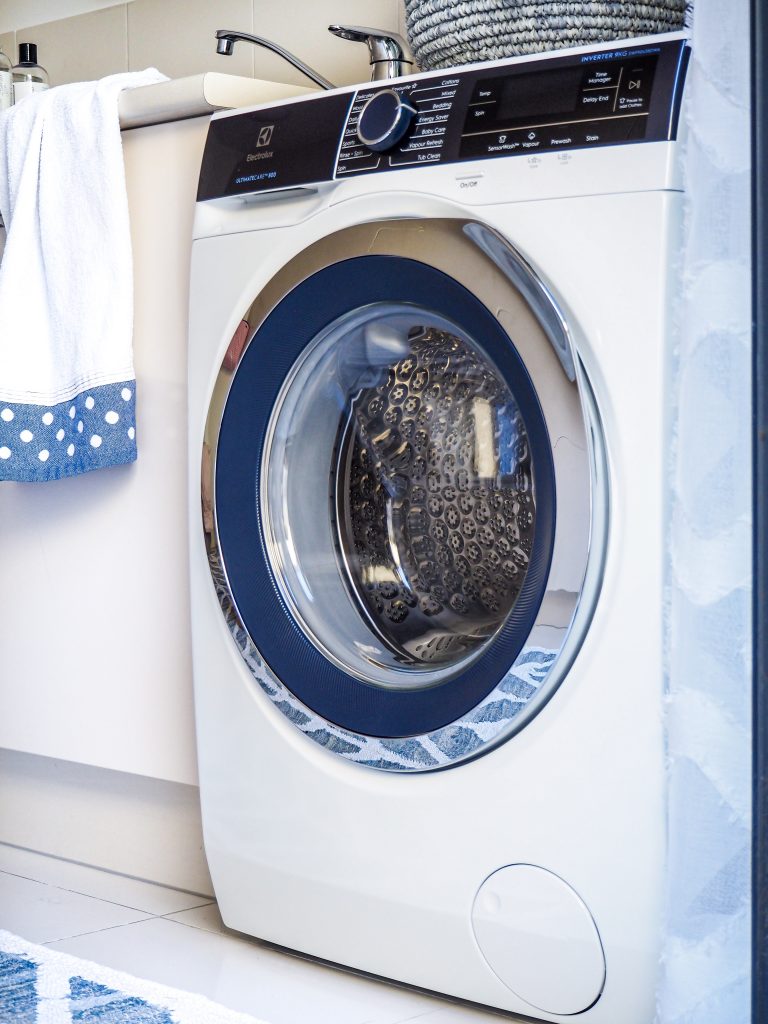 My laundry has always been a little 'vanilla'. It's never been a space that I've found any inspiration, or had any desire to decorate, until now. The blue and white colour of the machine tempted me to clean out the crap, hang some curtains and make it a place where I WANT to be rather than a place where I HAVE to be.
Who knew Troy would inspire a pretty laundry, look after our clothes, save us money and generally make my life easier …
WE LOVE YOU TROY!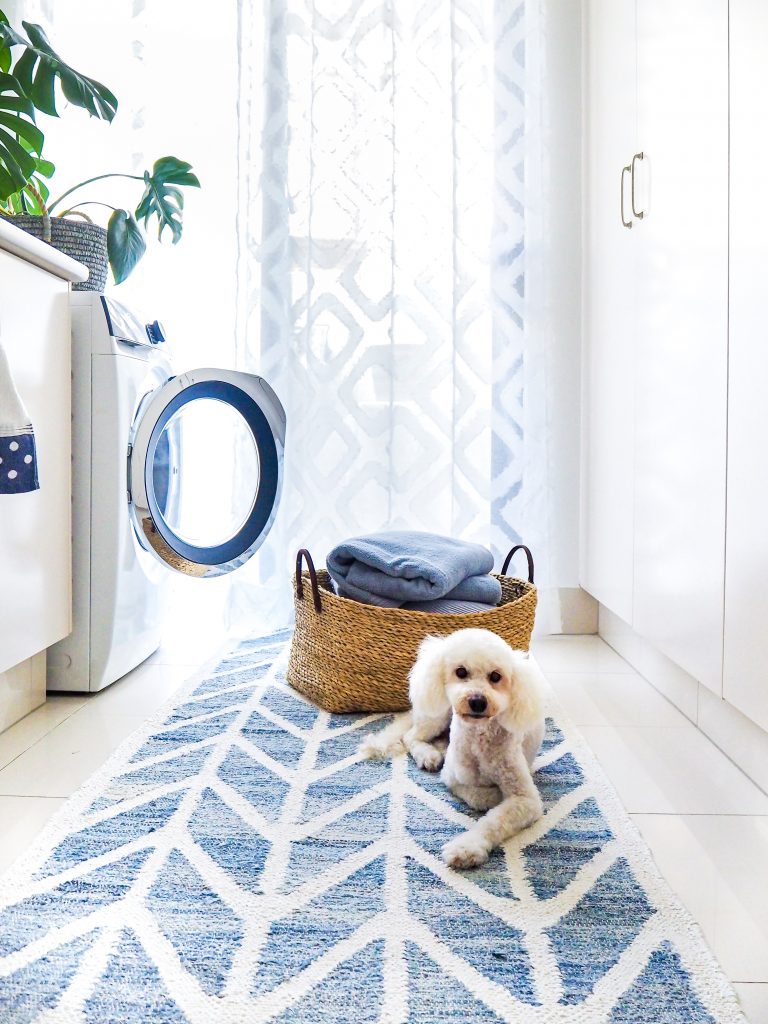 You can find your own boyfriend or girlfriend at Betta Home Living.
Also, for those of you who like to have the matching set, Elecrolux have a dryer (link to dryer here) with the same beautiful blue trim and I'm sure they look amazing side by side, or stacked vertically.
I got mine at Betta Home Living who were an absolute joy to deal with.
Shop online here or find your closest store here.
Happy shopping!
Hayley