I love to set a beautiful table for Easter!
Actually, the Easter table is my favourite table setting all year. It's much more relaxed than Christmas, the weather is lovely and you get to eat chocolate for breakfast, what's not to love?
We usually have a family breakfast followed by an Easter egg hunt with the kids and their cousins, which runs onto lunch, then afternoon nibbles and drinks with friends. It's so nice to set a gorgeous table to take you through the day.
I have to admit I am a bit of a sucker for a festive dinner set and when I saw this one from Villeroy & Boch I knew I had to have it.
It is the Spring Awakening collection, I fell in love with the scalloped edges and pretty floral display, we all know how much I love flowers.
I really love that because it isn't all bunny rabbits and easter eggs it can be used it for multiple occasions throughout the year, Mother's Day morning tea is next on the agenda.
It is festive, but versatile, while still captivating the Easter spirit.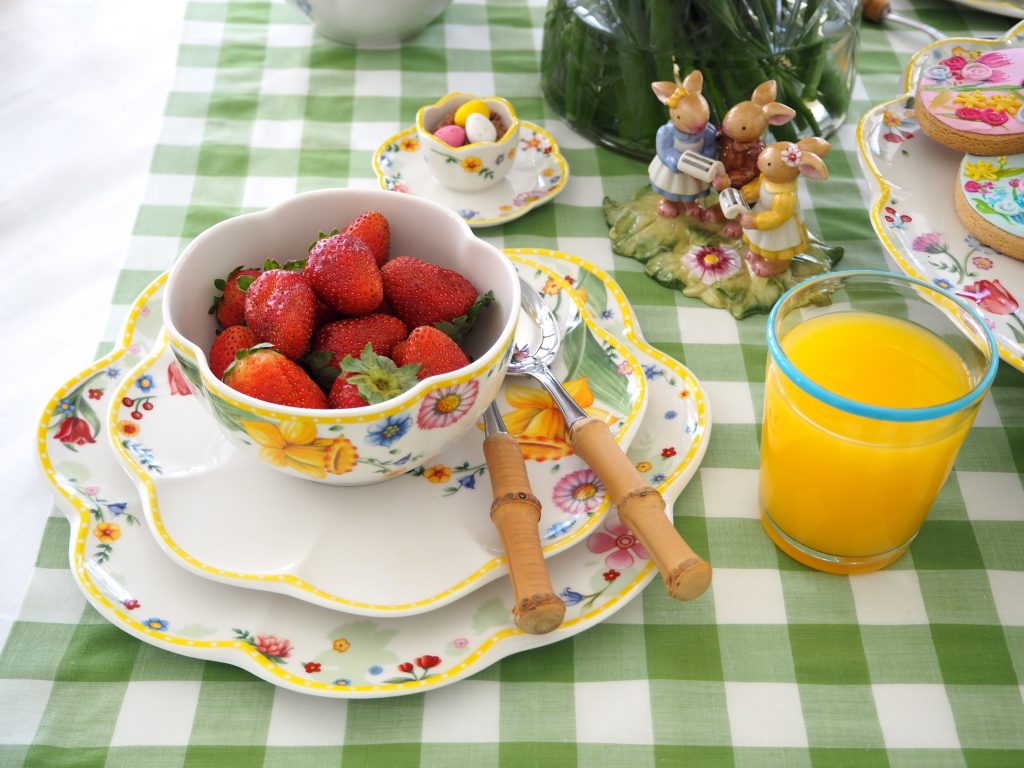 I did a little trial run and took some photos for y'all to see what my table will look like on Easter morning, it was also a good excuse to have an Easter egg binge a few weeks early.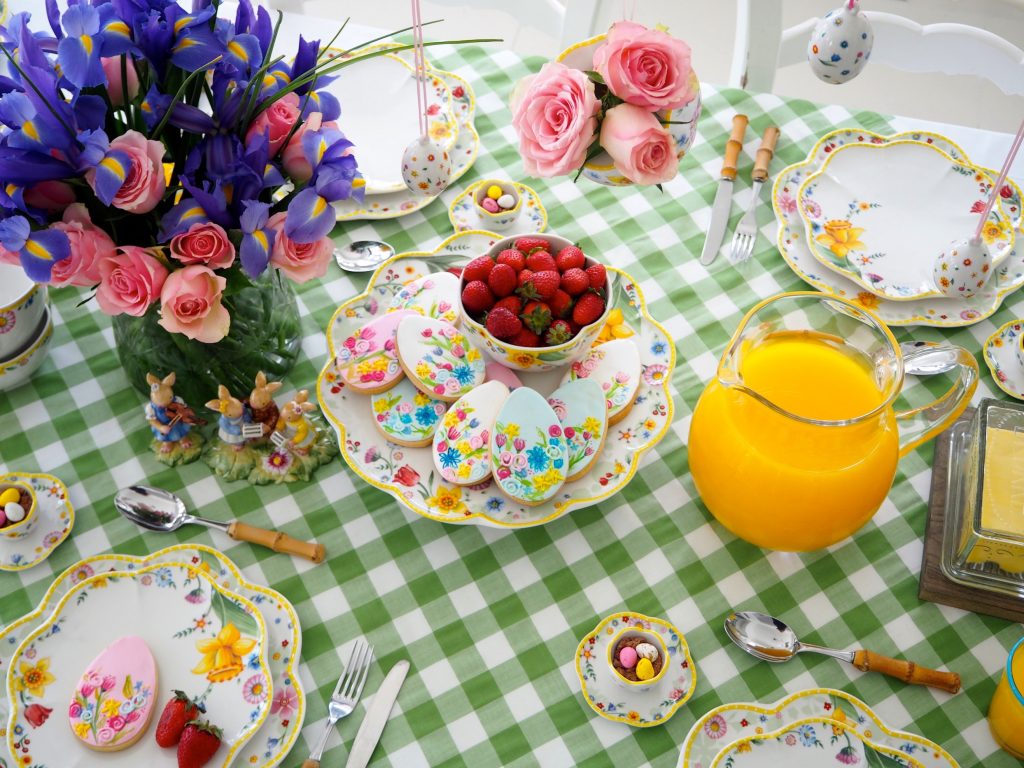 I started with a crisp white tablecloth and layered it with a square of green gingham. I chose the shade of green from the dinner set, which is the hero of the table, and bought a couple of metres from my local fabric supplier. Don't underestimate the power of a great tablecloth to pull everything together!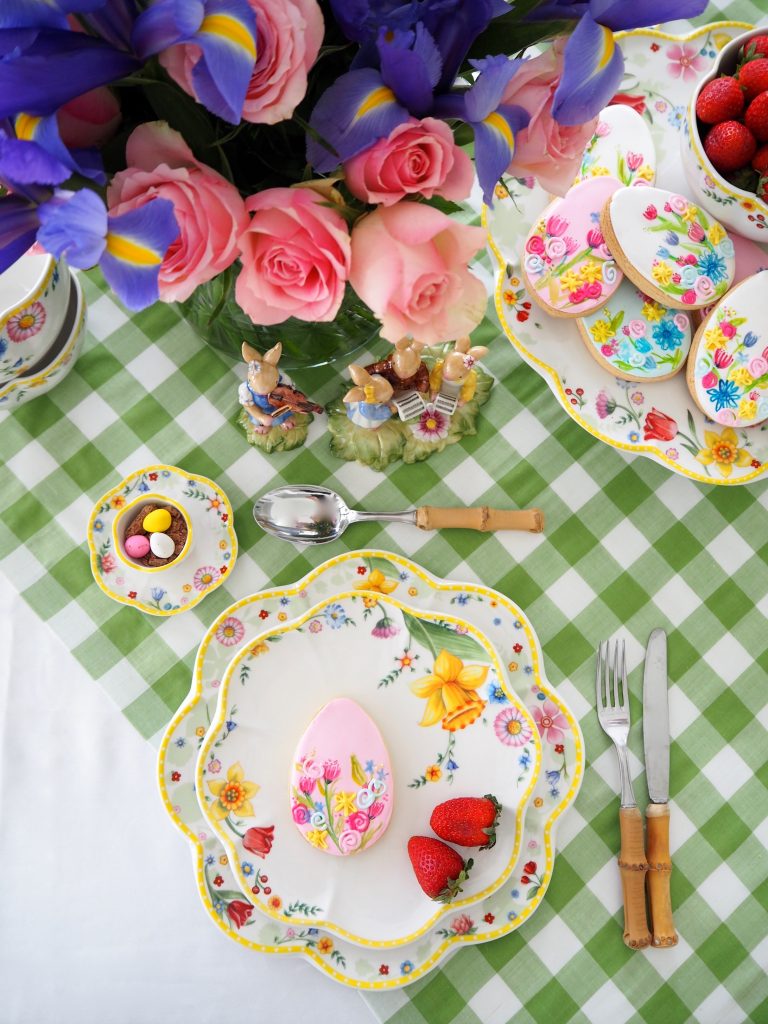 Decorating my table and taking pride in all the elements is important to me. I always like to include fresh flowers and I usually buy whatever is in season. Today I used pale pink roses with lilac irises, they look amazing together and really bring out the colours of the dinner set.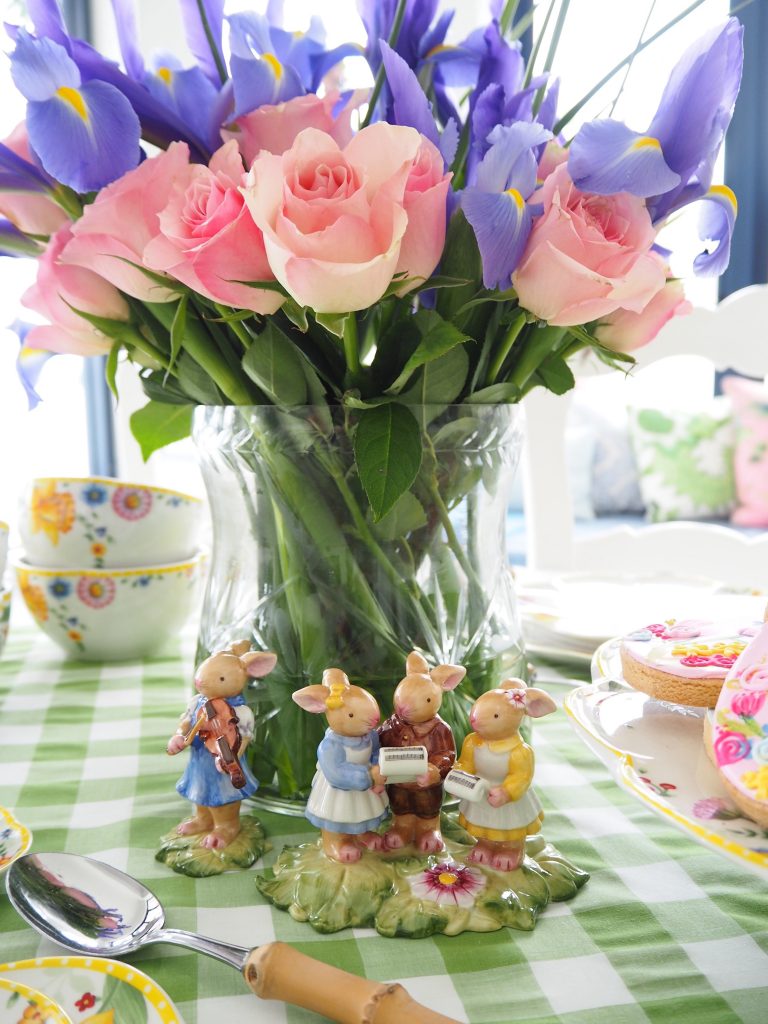 I also like to add a couple of elements that indicate what we are celebrating, for this Easter table I chose these dainty little bunnies, they are seriously sweet!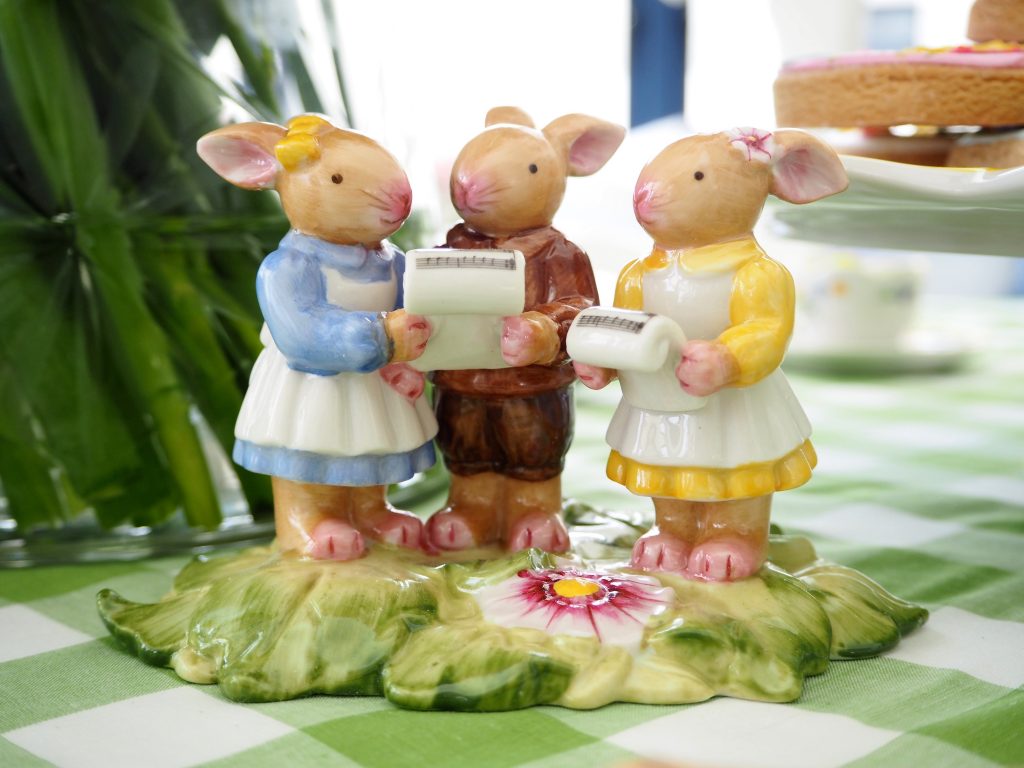 I also included these custom made biscuits, they are such a treat and they look incredible sitting on this beautiful footed cake stand.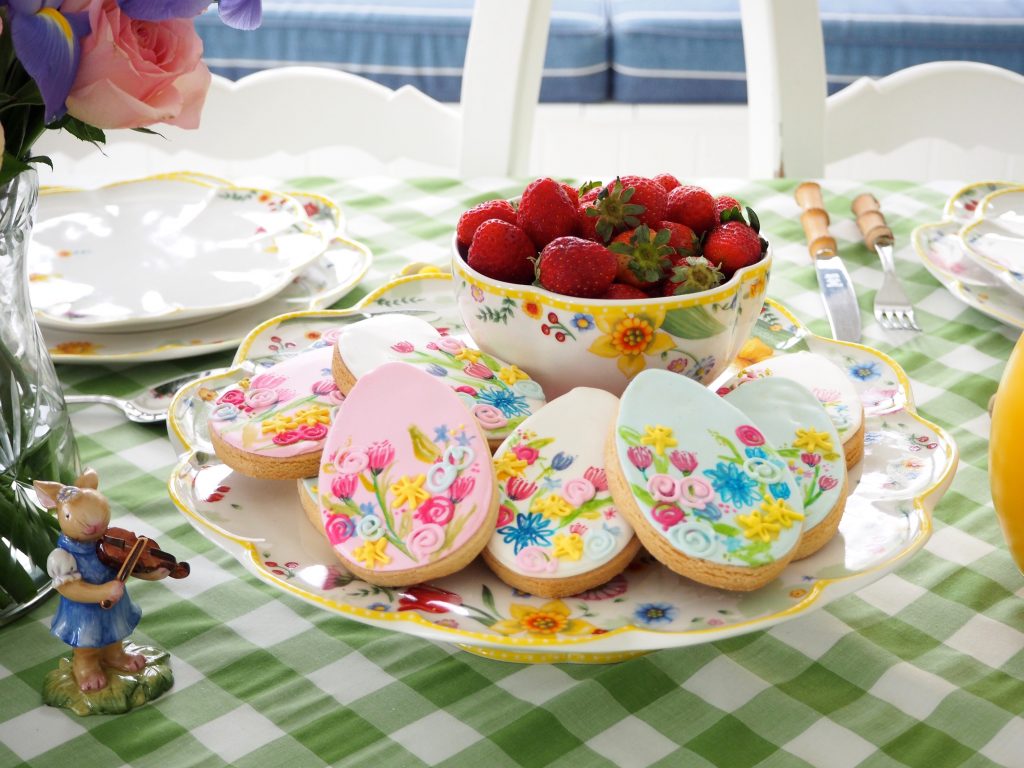 I wanted to create interest at eye level as well as on the table. I decided to hang a few ceramic eggs with pretty ribbon from my pendant light that hangs over the dining table. I love the way they gently sway in the breeze bringing movement and life to the table. I also hung my sweet little vase from the pendant. Who says it has to sit on the table? I filled it with a few pink roses and it looks gorgeous swaying with the ceramic eggs.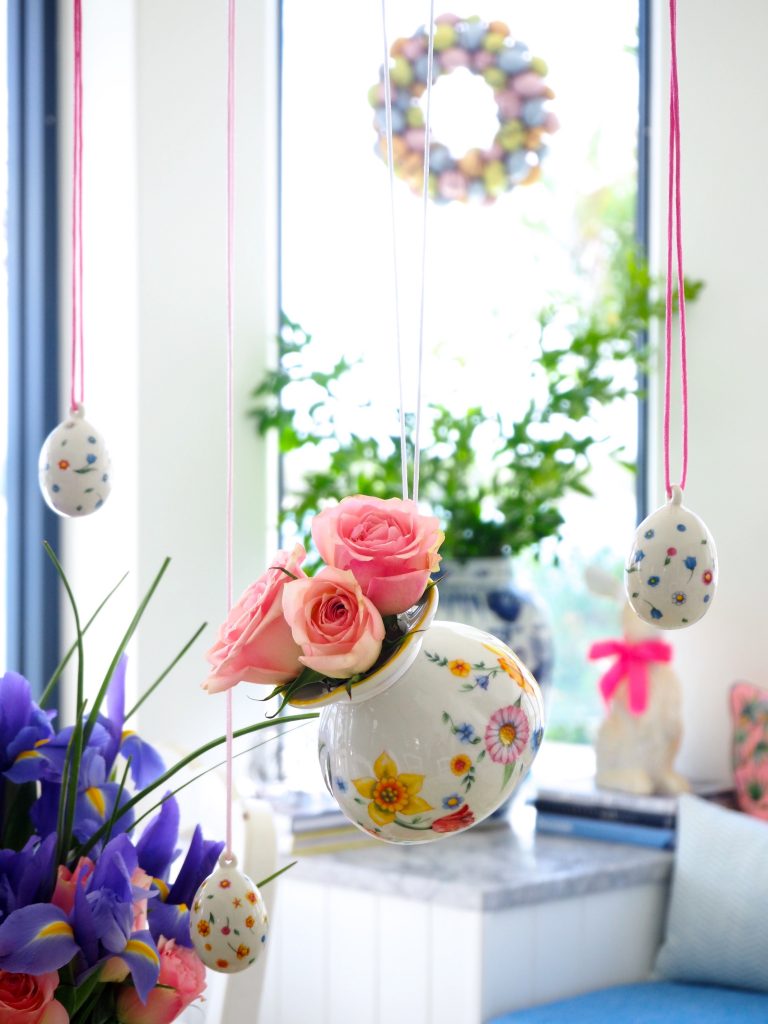 When I buy a dinner set I like to get all the pieces, even if you don't think you'll use them for the meal your planning, you never know what you'll need in the future. The extra pieces look great stacked on the table or layered underneath other plates to create height and interest.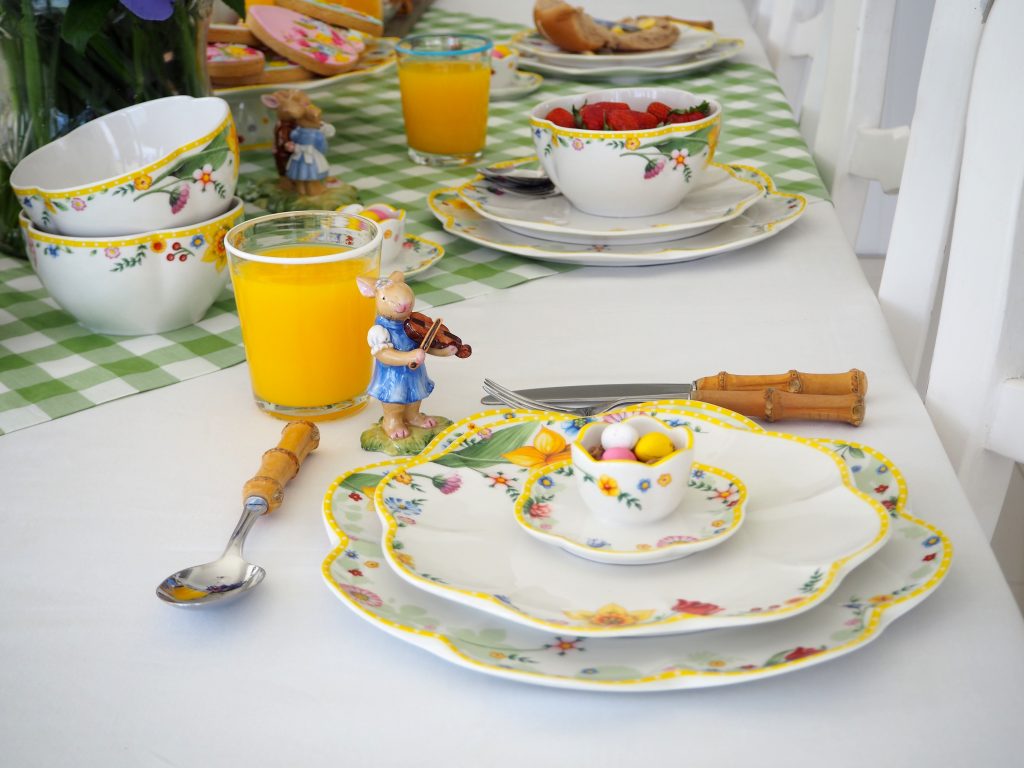 Don't be scared to use your dinnerware for things it may not have been intended for, I used the adorable little egg cups for a few chocolate sweets rather than boiled eggs. Don't they look cute with the little 'flake' birds nest and baby candy eggs.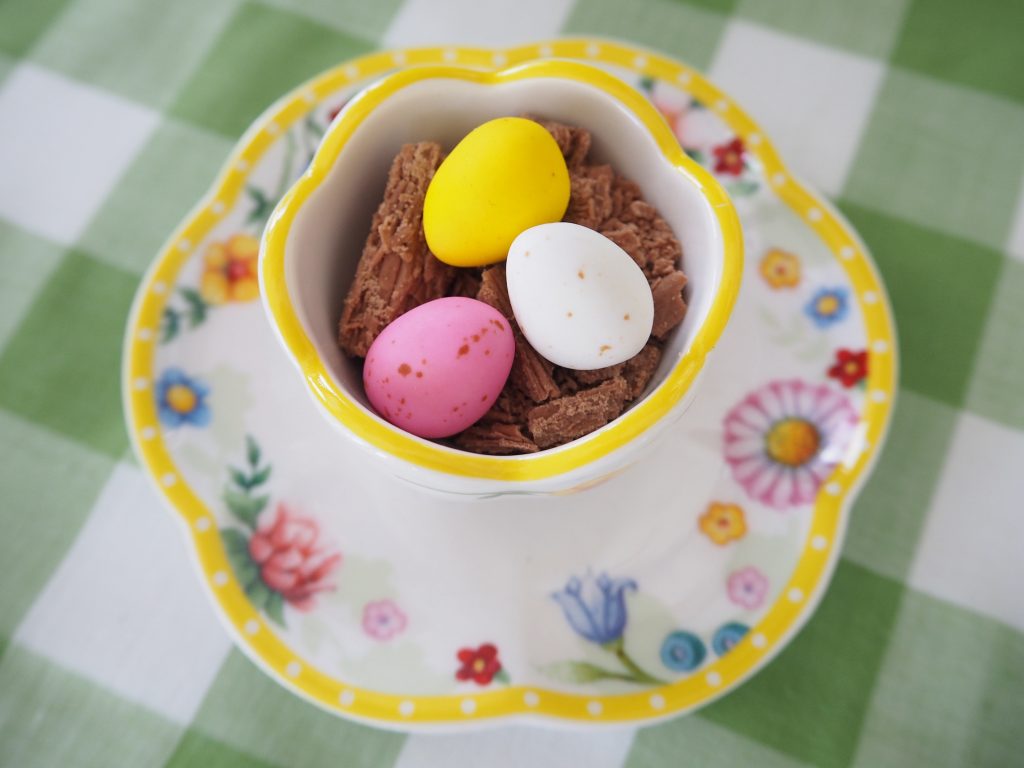 Do you set your table for Easter?
I hope I've inspired you to this year!
I'd love to see it, send me an e-mail or tag me on social media.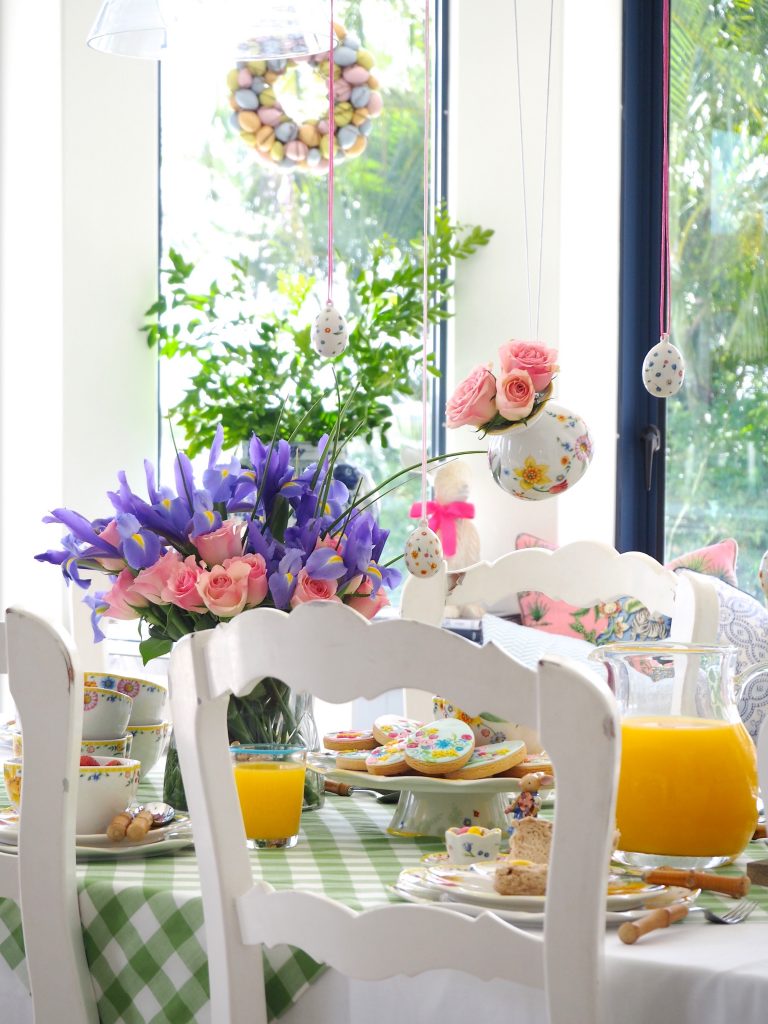 Happy Easter!
Hayley x