I come across so many fabulous little businesses on Instagram, Facebook, Blogs and local markets. Sometimes, something catches my eye and I feel the need to have a closer look. The Groundsel necklace from Ilyas Honey Jewellery did just that.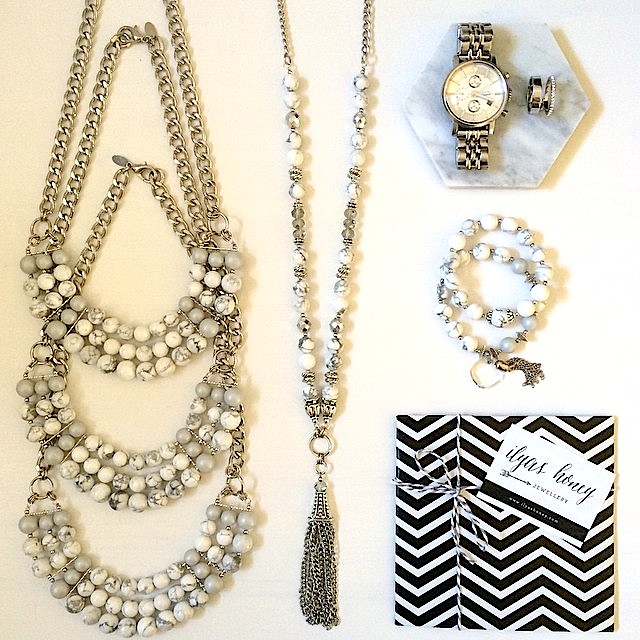 This bib style necklace in a marble look bead is made from a combination of semi precious howlite and swarovski pearls. At $60, it is a little bit of affordable luxury for your wardrobe.
So I popped over to their website to check out their entire range, it's fun, on trend and affordable. Using a range of semi precious stones such as turquoise, swarovski crystals and czech beads, all the pieces are designed and hand made by Nat in Perth. She has an eye for detail and has designed unique and flattering pieces for any occasion.
After receiving my first piece (and definitely not my last) I can confirm that you can really feel the quality. The semi precious stones and chain has a nice weight to it, it doesn't feel cheap and plastic like so many do these days.
I'm not the only one who has discovered Ilyas Honey Jewellery, there has even been a celebrity spotting! I'll leave that up to Nat to share her exciting news, keep reading …
Meet Nat from Ilyas Honey Jewellery.
Tell me a little bit about yourself?
I'm Nat, a 33 year old jewellery maker trapped in an accountants body. I was born on New Years Eve and would say that I'm a typical Capricorn in that I'm practical, ambitious & stubborn. I love to laugh and eat, at the same time is even better. I live with my fiancé and three pet babies. I partial to a bit of leopard, own way too many pairs of shoes & striped t shirts and I think no outfit is ever complete without some jewellery!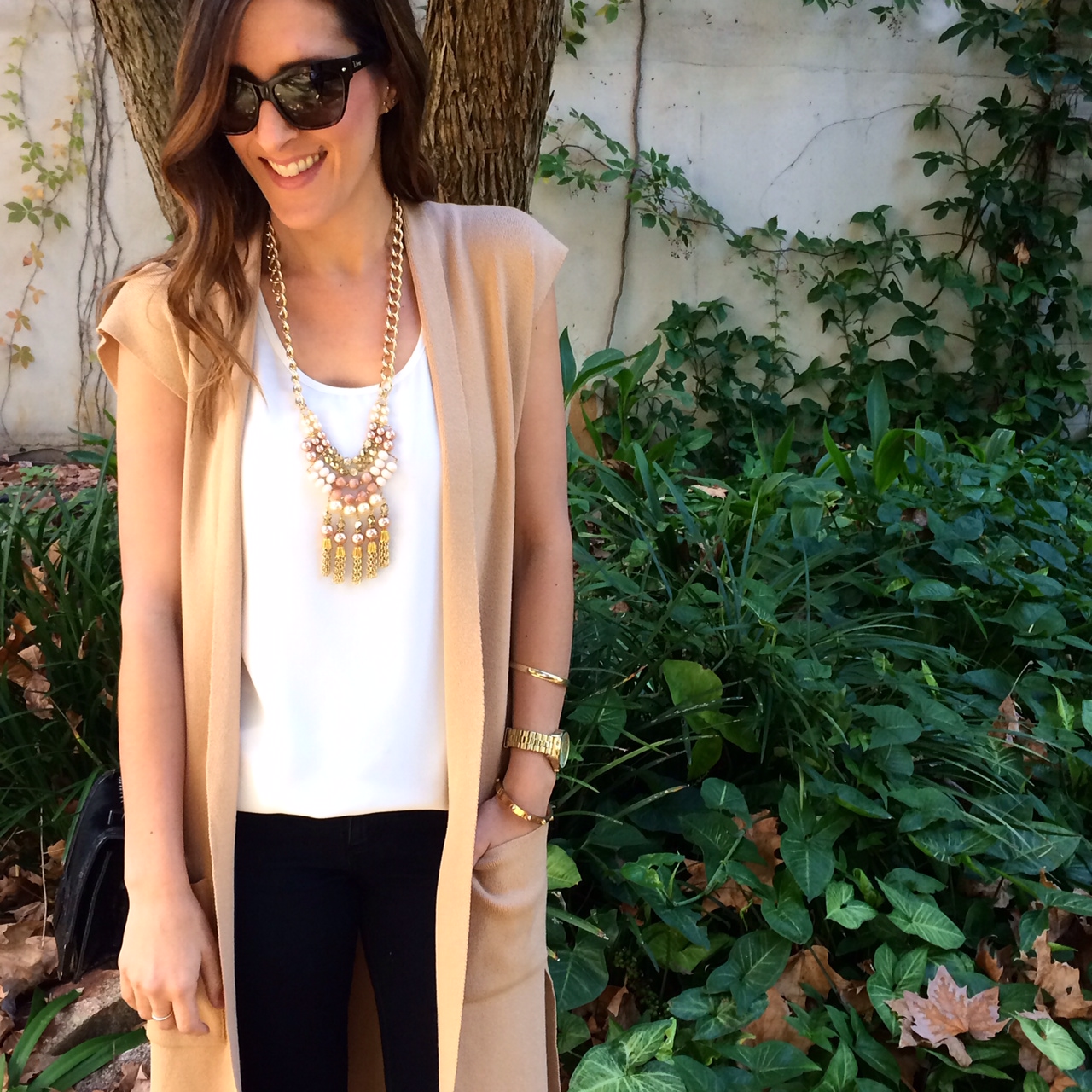 As you work full time as an accountant, then after hours with Ilyas Honey, what do you do to relax?
Strangely enough, one of the things I like to do to relax is make jewellery! Outside of that though I love doing yoga, hanging out with my fiancé & pet babies & catching up with friends, which is usually centred around catching up for a yummy meal…or some trashy reality TV!
What made you begin Ilyas Honey Jewellery?
I've always been a huge fan of all things DIY and working with my hands. I recall seeing some jewellery in a store years ago & thinking to myself, Im sure I can do a better job of that…so I gave it a go! I really fell in love with the idea of visualising something all of my own & then seeing it materialise in front of me. It was never intended to be a business, but it grew organically, and I've enjoyed seeing that happen.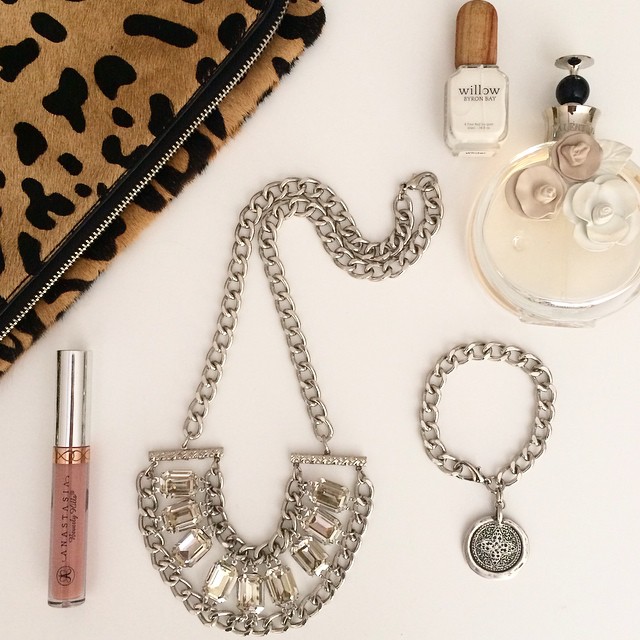 What is the first piece you sold? And do you still make the same piece today?
Oh I wish I could remember the first piece I sold…I have no idea what it was! I did recently come across some really old designs of mine that a friend still had. I cringed…I thought they were awful. Haha!
How do you feel when you see people wearing your pieces in the street or on social media?
Seeing people wearing Ilyas Honey Jewellery is honestly the hugest thrill for me ever!!! It's the biggest compliment to know that someone has chosen to wear something I have designed. I never ever tire of it! Earlier this year Carrie Bickmore was snapped at the Australian Open wearing some of my jewellery that her sisters had bought her as a present…and I'm not going to lie, seeing the pics online on bought a tear to my eye!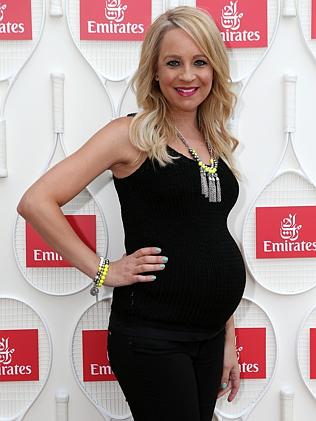 Where do you find inspiration? 
Inspiration I find tends to come from anywhere and everywhere. Sometimes its from an amazing bead I get my hands on, sometimes its driven by an outfit Im wanting to accessorise….sometimes for a colour pallet I'll come across. I always have my eyes open to being inspired.
Are you open to custom orders?
I love doing custom orders. I really enjoy working one on one with someone to create something perfect just for them. All my bridal jewellery is customised.
Your pieces are stocked at a couple of shops in Perth, are you open to stockiest nationally?
I would love to be stocked all over Australia, the more stockists the better.
How can we buy your pieces?
My jewellery can be ordered from the online store at ilyashoney.com The site has full product information for every piece & as many pics as I can get so people can (hopefully) be inspired on how to style it themselves.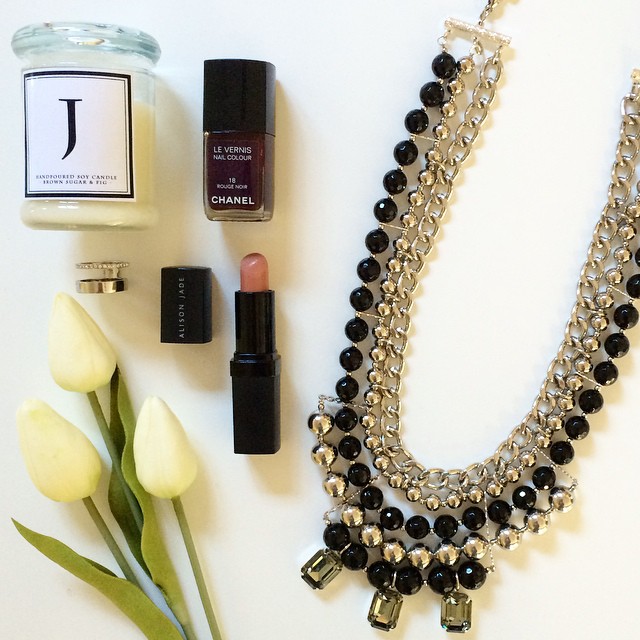 What does the future hold for Ilyas Honey Jewellery?
The future for Ilyas Honey Jewellery is looking to be busy. I have an exciting collaboration in the works, as well as possibly the biggest thing to ever happen to my little business. Im not allowed to say too much just yet, but watch this space! Above all, the future will include creating new jewellery I hope people continue to respond to.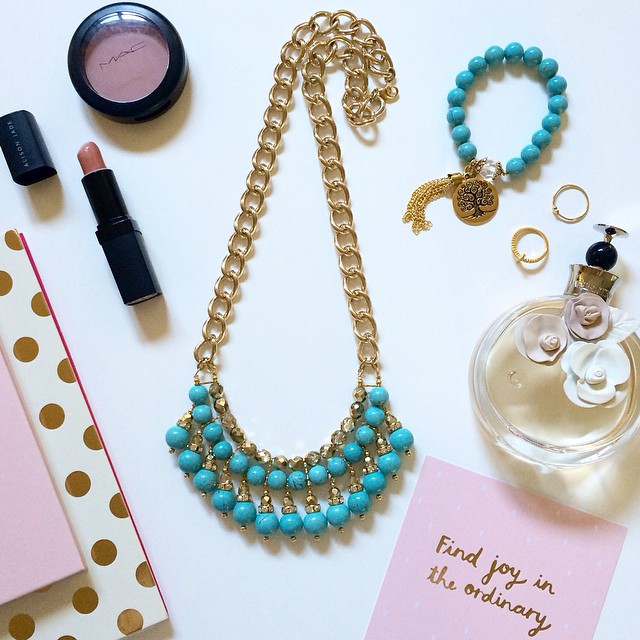 Now, I know you're all going to want some of Nat's gorgeous jewellery, so I told her how nice you all were and she agreed to give you a special offer.
Nat has offered all my readers 10% off for a week from today, so be quick, use the code – MUMLOVES and happy shopping!
Hayley x
*** This post is brought to you by Ilyas Honey Jewellery.