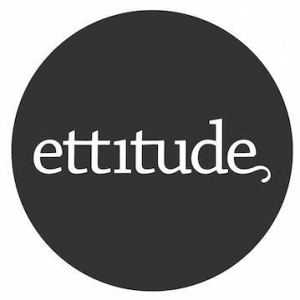 About six months ago the gorgeous peeps and Ettitude sent me a pair of their bamboo lyocell pillowcases to try, oh my giddy aunt … they are so good!
Soft and smooth, and crazy comfortable!
So when they approached me to share a story with you about their Cloud Pink bedding, of course I agreed!

They sent me a Bamboo Daydream Duvet Cover Set in Cloud Pink and the fight is on … the 2 teen girls of the house are squabbling over it likes it's a bucket of gold.
For now, It has ended up in Arabella's room, and we'd love to show you how pretty it looks!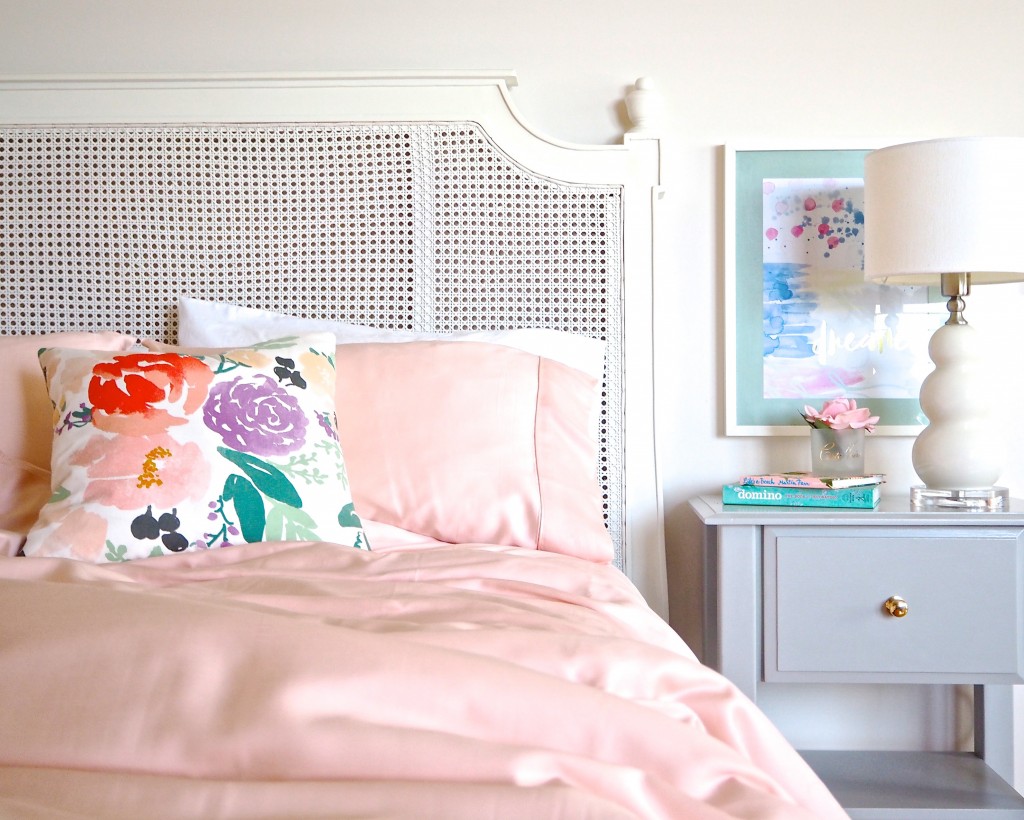 It is a darling shade of pink, not a sugary pink like I was expecting, but more of a blush pink, almost peachy. If you're are thinking that pink is just for little girls, you are so wrong, this shade is quite grown up and will work well with a range of colour palettes.
Now, when I said it was soft, I meant beyond babies bottoms SOFT!
Their sheet and duvet sets are made from organic bamboo lyocell. I could go on about how this fabric is one of the most sustainable textile materials of the 21st century, but really, I think this will interest you more …
Organic bamboo lyocell is gentle on sensitive skin and kind to our hair, you can really get your beauty sleep with these bamboo sheets!
 If you suffer from acne, eczema, psoriasis, dermatitis or other skin conditions, organic bamboo lyocell is your new best friend. It is free from harmful chemicals, irritants, allergens and is hypoallergenic.  Bamboo sheets are breathable, bacteria-proof and moisture-wicking which means they keep your skin free from sweat and bacteria all night long. They are also thermo-regulating, so you can sleep under these beauties all through the seasons.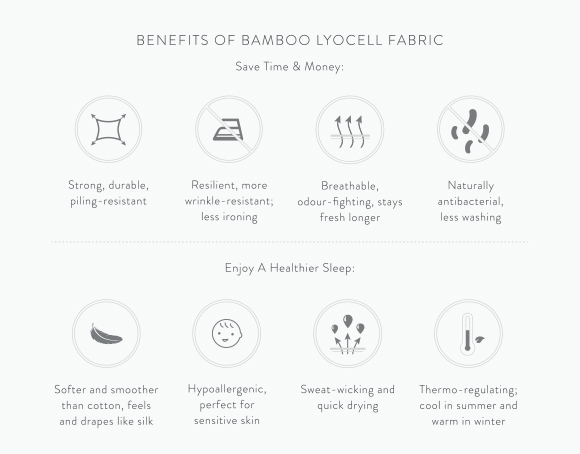 Ettitude is so confident that you will love their products they offer a 100 Night Trial!
"Sleep on it, think on it, dream on it, for 100 nights. 
If you're not completely amazed by our bamboo sheets,
you can return them to us for a full refund.
You've got nothing to lose."
ETTITUDE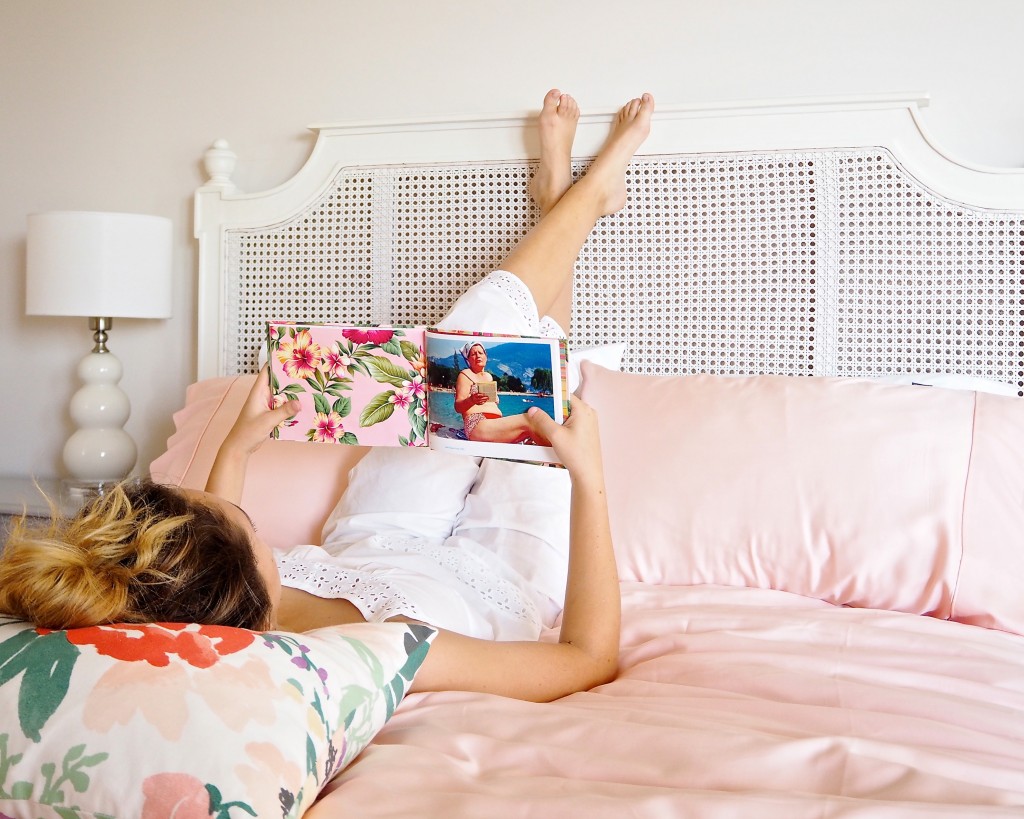 If pink is not your colour, never fear, Ettitude have a fabulous range of nine colours available from Feather White, to Paradise Green and my favourite – Blue Nights.
You can shop here.
You can find Ettitude on Instagram here.
If your lucky enough to have some Ettitude goodness in your home, tag #sleepwithettitude and show us!
Happy Shopping!
Hayley x