I was over on Instagram last week when I saw a post from @cinquecandleco that said – "Make sure yo do your memory burn people!!!". Huh? What is a memory burn? I am a huge candle lover and I had no idea what this 'memory burn' business was all about. So I invited the gorgeous Elisa from Cinque Candle Co to give us some tips about looking after your candles.
Cinque Candle Co. are a Perth based boutique brand dedicated to delivering high quality luxury candles. Inspired by a love of homewares, styling, typography art work and an obsession with soy candles.
When burning your candle for the first time, it is important to give it a "memory burn". You should burn the candle for approximately 1 hour for each inch of its diameter. For example: a candle 3″ in diameter should be burned for three hours. Your candle needs to completely melt across the jar, from edge to edge. This allows your candle to establish a full melt pool increasing the scent throw.
If a candle isn't given a proper memory burn (meaning if your candle is burned for a short period of time), it will "core burn" down the centre and a good scent throw cannot be achieved. It will also mean, you'll be left with wax at the bottom and at the side of the jar and you won't get the maximum burn time out of your candle.
EXTINGUISHING
Keep your home smelling nice without the smokey smell after you have extinguished your candle by using a wick dipper. Extinguish your candle by pushing the wick into the pool of hot wax. This method of snuffing eliminates wick smoldering and smoking, keeping your house free of smoky residue and odours while priming your wick with molten wax ready for the next lighting.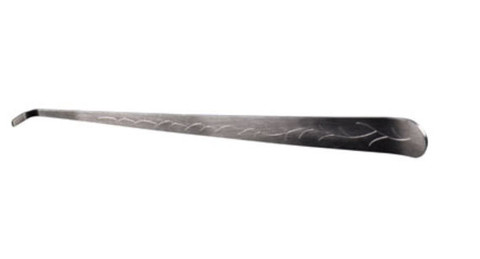 TRIM YOUR WICK
When trimming your wick, only trim the mushroom ball off the end. Soy wax is a thick substance and requires the extra heat for a complete burn. Keep the wick trimmed to 1/4″ to reduce black smoke which will discolour your jar. Try not to trim the wick too short though, as the flame can drown when the wax melts around the wick and that can cause a wick to burn itself out. We recommend using wick trimmers which catch the trimmings and measure the correct height of your wick. They can be purchased online from us.
WARNINGS
Always use common sense when burning a candle. 
Keep it out of reach of small hands and paws, do not attempt to move candle whilst in use, always burn on a flat surface and never leave unattended.
Burn in a draft free area, clear of flammable objects.
Keep out of direct sunlight, this prevents damage and discolouration to the wax.
If you are left with a black sooty substance at the rim of your votive, simply wipe it away with a damp cloth and ensure you keep your wick trimmed.
RECYCLE YOUR JARS
Soy wax is also easy to remove from materials and surfaces. Which means that once you have finished with your candle, you can simply wash out with warm soapy water, and re-use.
I found some great stuff while having a poke around on the Cinque Candle Co website.  If you prefer Melts or a Reed Diffuser they have you covered there too.
And just check out their extensive range of delightful scents!
FLORAL
LIMITED EDITION AUTUMN SCENT – Raspberry & Violet
Floral and delicate with a ripe raspberry top note. Heady violet with traces of jasmine and rose combine with fresh zingy raspberry, lime and lemon.
LYCHEE FRUIT & PEONY ***NEW***
A fruity floral combination with the subtle freshness of Lychee fruit and the exquisite softness of peony petals.
JAPANESE HONEYSUCKLE ***NEW***
A sweet flowering vine with one of the most loved floral scents.
PEONY & MARSHMALLOW
A classic floral fragrance comprising pink petals of peony with African violets, yellow jasmine and wild rose sweeten with notes of musk and vanilla!
SWEET
CHAMPAGNE & BERRIES
A distinctive combination of ripe strawberries and raspberries with notes of champagne and roses.
BROWN SUGAR & FIG
A magical, complex fragrance composed of top notes of fresh figs, peaches and passionfruit, followed by middle notes of creamy coconut milk, vanilla beans, caramel, maple sugar and musk.
SWEET PEA & VANILLA
Our sweet pea and vanilla has fruity top notes of melon, lemon and almond supported by violet, sweet pea and leafy green rounded out with raspberry, vanilla and light musk. A gorgeous fragrance.
FRESH
ISLAND GYPSY ***NEW***
Lively, refreshing notes of lime and bergamot, mingle with lush, green scent of sea grass, palm leaves. Tropical creamy coconut round out this scent which is a favourite of Cinque Candle Co.
FRENCH PEAR
This variety of pear derives their name from the phrase, Doyenne du Comice, meaning, top of the show, as they are often celebrated as the best pear variety. Originating in France the fragrance is rich juicy and meltingly smooth. An amazing pear fragrance.
COCONUT & LIME
The ultimate refresher – a tantalizing fusion of fresh coconut, lime and invigorating verbena soothed by luscious vanilla. A classic which remains irresistible.
PASSIONFRUIT & LIME
Exotic and wild, a rich fruity scent of passionfruit & lime top notes with middle notes of raspberry & orange and a base of red rose and honeydew melon.
CITRONELLA
A natural insect repellent. Citronella Ceylon has a well rounded lemon citrus scent, though it is much softer than actual lemon. It also has subtle wood tones.
If your enticed with some of those gorgeous candles, and exotic scents you can pop over to Cinque Candle Co and shop here.
Happy Shopping!
Hayley x
PS. This is NOT a sponsored post.